Area Attractions and Activities
In addition to our nation's only rainforest, Olympic National Park is home to eight kinds of plants and 15 kinds of animals that are found nowhere else on Earth and is designated a National Heritage Site, ensuring that this bounty and diversity will be protected forever.
Fly Your Kite – probably enough wind most of the time, you'll love it and we have kites!
Hike the Beach – rain or shine, walking the beach is very calming. A time to be by yourself or with loved ones.
Hike the Seabrook Trails – Seabrook has a few trails leading down to the beach passing mammoth cedar stumps scarred with hints of prior land use.
Bird Watching – Seabrook has its share of eagles circling the beach & more than its share of black crows lingering around. If you are a serious watcher, however, we recommend you travel south from Seabrook (20 minutes) to Ocean City State Park for migratory bird watching and don't forget to bring your binoculars.
Clam Digging – when in season, this activity is tons of fun. It is usually a major coastal event and we'll even rent you the shovel & net but don't forget to bring your own boots! We have cleaning instructions inside the market so you can enjoy your clams immediately!
Collect Seashells – kids love it, it stimulates imagination, and as a bonus you'll often see drift wood which makes one wonder...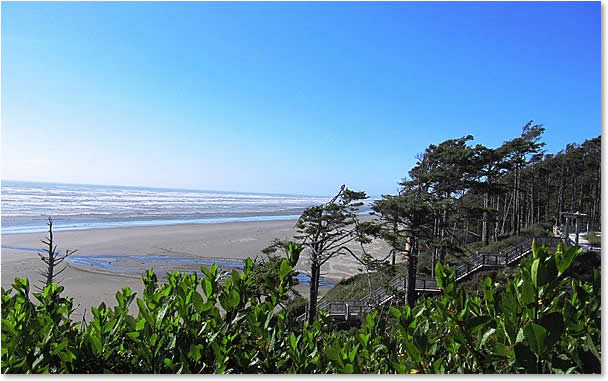 Build a Sand Castle – great activity when not digging to China! There have been all kind's of shapes made on our beach before, and we cannot wait to see yours!
Olympic Rain Forest – just 30 minutes away, this enchanting lake & historical lodge are breathtaking and well worth the trip. You must not forget your camera for this one.
Bicycle Riding 101 – Seabrook has dozens of orange and yellow cruiser bikes for you to cruise the neighborhood, get some exercise, and just have lots of fun!
Bicycle Riding for the Serious Rider – just 2 miles north is Moclips Highway, a little used highway that will provide the serious rider miles upon miles of riding enjoyment. This really is a great workout!
Ruby Beach in Kalaloch, WA (clay-lock) – Ruby Beach is one of 6 beaches where you can find sea stacks, tide pools, drift wood, and lots of sand, but most of all you'll see the most amazing and beautiful sunsets. CAUTION: It's 90 minutes away, but well worth it!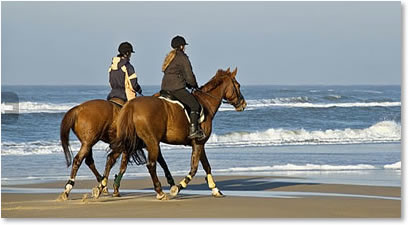 Firepits – Seabrook has two large fire pits which are great to cuddle around at night and roast marshmallows …………. yummy!
Playground – There are two children playgrounds with swings, slides and all the other features that keep little kids busy.
Crescent Park – This large, grass filled park is great for throwing a frisbee, playing catch, hitting a volleyball, throwing a football, strolling around, or just throwing down a blanket and laying around. Also available is shuffle board and horse shoes.
Roosevelt Beach - If your vehicle is up to the challenge, head south 2.5 miles on Hwy 109 and turn right onto Roosevelt Beach. You'll be able to drive for miles in each direction in and out of the waves. Be careful, however, as there are no yellow lines, curbs or parking meters. Also, please watch out for little kids, people strolling, and pay special attention to our four legged friends…….dogs!
Future Activities - Coming soon there will be an art studio with classes. Our own Arthur Egeli will be displaying his outstanding artwork and conducting classes. Also, on the drawing board is an indoor/outdoor swimming pool and a ceramic/pottery studio.
If none of these fit your mood you can read, watch TV, soak in the hot tub (if available) or walk around! And…….. if conditions are good, you'll have a view of a brilliant western sunset over the Pacific.